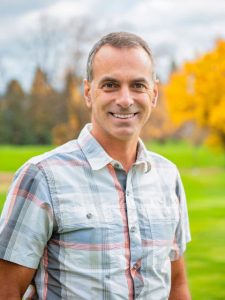 I grew up in Columbia Falls just north of here then attended Montana State University for an undergraduate degree in nursing (sorry Griz fans).
After getting married in 1989, my wife and I moved to Portland, Oregon, where I attended dental school at Oregon Health Sciences University. We were so excited to return to beautiful northwest Montana.
We enjoy everything about living here, the small town, the outdoors and great schools for our children to grow up in. We hope you enjoy it as much as we do. We have five children and three grandchildren and are thankful for our life!
My wife and I love to go on mission trips to provide dental care to those who do not have access to the care we have in the United States.
I enjoy fishing, hunting, taking photographs and bicycling, and I also enjoy carving and painting fish if I cannot go catch them.
Meet Our Team
Our amazing, caring team has been serving the community for over 20 years. You can expect to feel comfortable and secure in our capable hands. You can learn more about us by reading below! Please call Polson Family Dentistry today at (406) 883-1343 to schedule an appointment with our dentist, Dr. Windauer, and learn more about dental care in Polson, Montana.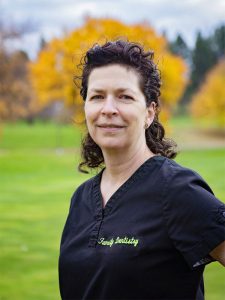 Rachel
Registered Dental Hygienist
Rachel joined our team in 2007. She graduated from Carroll College in 1987 and became laser certified in 2006. She is also trained in CPR. Her favorite part of being at Polson Family Dentistry is how well our bosses treat the employees and the community. Rachel does her best to make sure every one of her patients is provided with the utmost care. In her spare time, she enjoys knitting and crafts.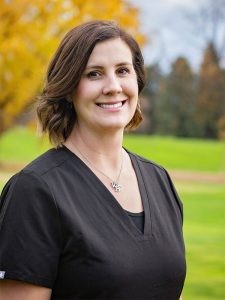 Macy
Certified Dental Assistant
Macy joined Polson Family Dentistry in August 2000. She is CAMBRA certified and a proud member of the American Association of Dental Office Management (AADOM). She has a certificate in dental assisting. She graduated from Salish Kootenai College in 1997 with a degree in dental assisting technology. She has over 24 years of dental assisting experience and takes pride in providing excellent customer service.
Macy enjoys the friendships she has made with her coworkers and being able to work in the community she grew up in. She loves watching the kids grow up with the practice. She feels privileged to work in an efficient office for incredible employers.
Macy is married and has three kids. In her spare time, she enjoys attending her kids' sporting events and watching Netflix.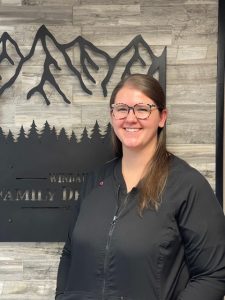 Naomi
Certified Dental Assistant
Naomi joined our practice in October 2021 and has six years of dental assisting experience. She has been a welcome addition to our staff! Naomi loves spending her free time in the mountains exploring with her hubby and family. She also enjoys volunteering on construction projects, disaster relief efforts and helping others. One of her favorite things is exploring small towns in foreign countries and becoming immersed in the local culture. She loves welding and laser engraving projects as well as cozying up on stormy days with a good book!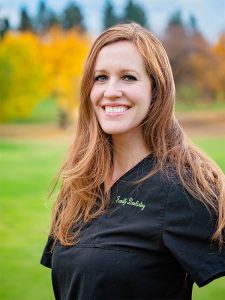 Amy
Patient Care Coordinator
Amy started working with us in 2009, but she has been working in the dental field for over 15 years! She is a receptionist in charge of A/R. She loves working with the public and helping out wherever she can in the office. She feels lucky to work with such great bosses! She has been married to her husband for over 10 years and has two amazing daughters. When she is not working, she enjoys family time, hiking, camping, cooking and listening to good music.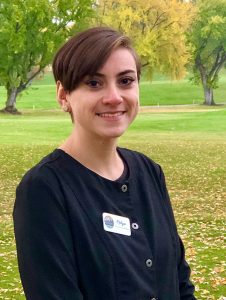 Malysa
Certified Dental Assistant
Malysa joined our team in 2020. She completed the dental assisting and technology program at Salish Kootenai College. She assists with the care of children's teeth and works hard to make their time in our office a positive experience. She enjoys being a part of our dental community. When she is not working, Malysa likes to make tie-dye crafts and spend time outdoors.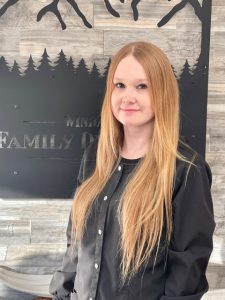 Rachelle
Certified Dental Assistant
Rachelle joined our team in December 2021. She completed the Dental Assisting Technology program while attending Salish Kootenai College and has since been a Certified Dental Assistant for 3 years. She has grown up as a local in Polson and enjoys being able to work in the community as the town and people of Polson grow. Rachelle is happily married and has one son who is her love and inspiration. In her spare time she enjoys spending time with her family, traveling to new places, and taking walks near the lake and in the woods to enjoy the outdoor beauty we all cherish and share in Montana.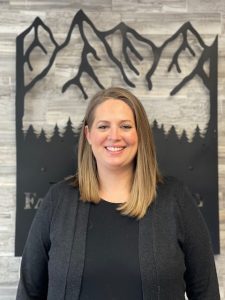 April
Patient Care Coordinator
April joined our team in January of 2022. She comes from Washington and brings over 9 years in administrative and reception work. She enjoys helping patients have the best possible experience during their visit. She moved to Montana to be near family, and Amy, who has worked for us for 13 years, is her sister. April appreciates the beauty of Polson. She loves animals of all sorts but especially her dog, Hollie. She enjoys volunteer work, traveling, reading, swimming, and spending time with her family, especially her two adorable nieces.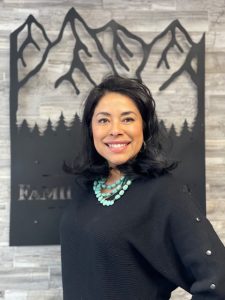 Elena
Insurance Coordinator
Elena joined our team in January of 2021. She has worked in customer service for 25 years and loves to care for our patients. Elena has been married for 16 years and has a blended family of four children. When not working, she enjoys traveling, camping, and helping extended families connect through genealogy.